In response to The Daily Post's writing prompt: "Futures Past."
As a kid, what did you want to be when you grew up? How close or far are you from that vision?
When I was very young, I remembered making clothes for my Barbie doll. Stripping her naked and patching together pieces of scrap cloth and wrapping them around her to make clothes. I didn't really play with her like many little girls do, I didn't see the point. But as a dress mannequin, she had some utility.
In the closet in the dining room area hung an Izod Lacoste polo dress, navy blue, I think. Anyway, I never saw my mother wear it. I don't know where it came from, was it given to her? This was the late sixties or maybe the early 70's and I thought it was odd to have such a plain dress when everything else was plaid, paisley or floral prints.
I wondered what it looked like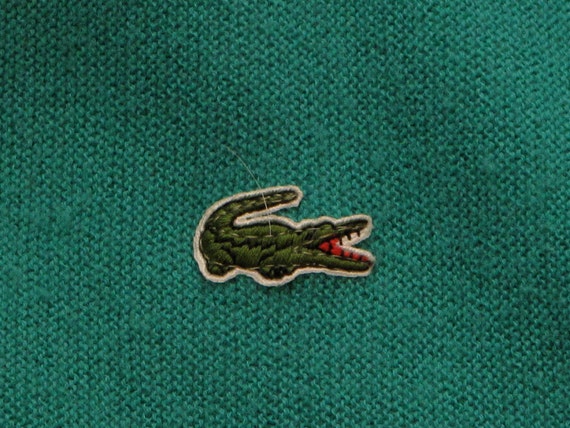 on. It was different from everything else I had seen….what was up with that funny little alligator? I thought.
Truly, little things like the straight, shapeless polo dress, my white vinyl boots and the half naked Barbie contributed to my thoughts on fashion. I remember my mother dressing me for school one day in a skirt, yellow button down and a cardigan. I hated it- so plain, no pizzazz. After that day, I took the yellow button down and embroidered the outline of a little butterfly on the collar with multi-colored thread. There! I thought at the time, that jazzes it up nicely.
Upon announcing I wanted to be a fashion designer and/or an actress when I was still in elementary school, I got blanks stares from all the other little girls who wanted to be mommies or teachers. Nothing wrong with the mommy and teacher thing…..but it was just all they new in 1st grade.
There was a book read to us in second or third grade I think, called the Hundred Dresses about a Polish-American girl who
is taunted and bullied by the other girls because she only had one dress she wore everyday to school. And she would reply back that she had a hundred dresses and would describe them all…..great book and I won't spoil the ending. I could relate to the girl on so many levels.
When I was in junior high, for Christmas, I got my first sewing machine. Pretty cool. My grandmother took great patience in teaching me how to lay out a pattern, cut the fabric, the importance of basting, how to sew a button hole. I made my first skirt. A green skirt with a side placket and button closure.
I still have it.
Fortunately, in the early 80's wrap skirts were popular. I bought a pattern for the
traditional wrap skirt and a front wrap pencil skirt. So simple to make with minimal fabric and no assistance needed once I figured out my size. I don't know why I never asked for fitting help from my mother, but I didn't.
In college, I brought that sewing machine with me. One rainy Saturday, I walked to the local fabric store and picked up some bright fuchsia fabric, while being observed by the local Mennonite women, especially the young daughter in her plain calico dress and hair bonnet. Mennonites are similar to Amish, but they are allowed to use public transportation. I must have looked like quite an exotic creature in my stripped capri pants, navy pea coat and beret.
I loved the 80's. I think it was the best time to experiment with looks and styles. I could be preppy one day and punk the next, if I wanted to or just make up the fashion as I went along.
After being in retail for a few years and answering to the public, I realized the unexplored career of fashion designer was never going to match my temperament. Listening to people whine and complain, not my cup of tea. So I am not unhappy I didn't explore it further. The passion for fashion is still there, but I feel more like a Tim Gunn than a Donna Karan.
I marvel at what a little butterfly sewing visionary I was….where is that sewing machine again?